All the web promotion services listed are free of charge, a few require that you "Join up" though (even though the membership is free). Here are a few Search Engines to add you site to. Just click the add url text and it will take you to that particular search engines add URL page.

Add URL

Add URL

Add URL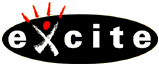 Add URL
Add URL
Yahoo is a lot more difficult to add your URL to, but it's constanly the highest rated search engine for some reason.

Add URL
This is only for sites that are of anime or manga. All other sites will be rejected by this search engine. But I thought I should add it for those that have anime sites.
---
Some Other Stuff
My URL: http://start.at/learning_html



I got it for free at http://come.to
Create META Tags for your web page
Meta tags help search engines better list your site.

For Java & Applet freeware for your webpage.
More links to other services

Imagine Radio- Build your own radio station and link it to your page for others to hear while they surf the net.
Hotmail.Com- If you dont want the e-mail to go directly to you from your web page then here is where to get a free disposable E-mail account.
WebRing- Where all webrings are created. Make your own, or join 1, 5, or 100 of the thousands that are posted there.
Cool Archive Logo Generator- create a logo or banner for your page here.
More to come